NEBGH Members only, Webinar
Employer Vaccine Strategies and Legalities: NEBGH's Medical Director Weekly Monday COVID-19 Update
On Monday, May 17, Dr. Mark talks with attorneys Nathaniel Glasser and Jenifer Barra on the ins and outs of employer vaccine strategies and legalities.
Featured Speaker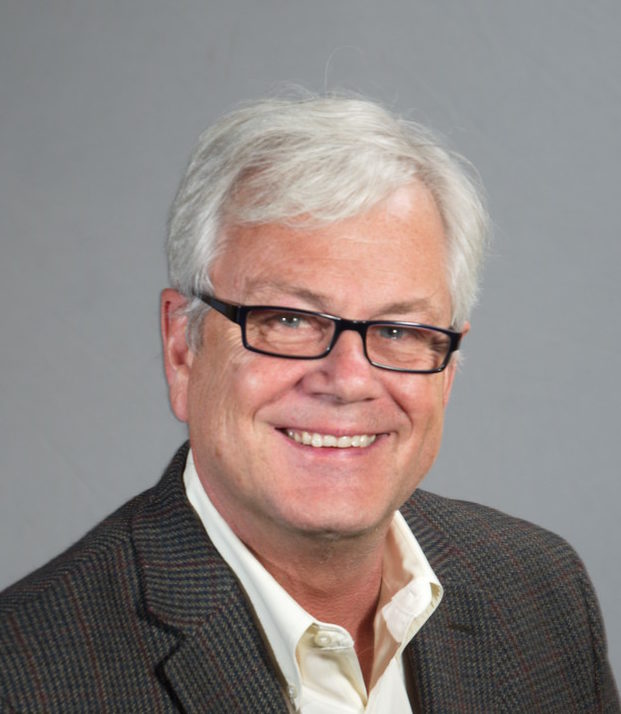 Dr. Mark Cunningham-Hill
Medical Director
NEBGH
Dr. Cunningham-Hill is an employee health expert known for his ability to create, identify and implement high-quality workplace health programs including prevention and screening, chronic illness interventions, and mental health and wellbeing initiatives. His broad occupational medicine and public health experience encompasses addressing chronic diseases impacting employers, employees and communities within the context of social, cultural and racial determinants of health.
Mark has served as the Medical Director for Northeast Business Group on Health since early 2018. Until 2017, he served as Senior Director, Global Solutions Center and Head of Occupational Medicine at Johnson & Johnson, Inc . At J&J, Mark led a team of experts covering occupational medicine, health and wellness, personal energy management, EAP and mental wellbeing, and work-life effectiveness, and supported regional operational groups delivering health services to 135,000 employees in 120 companies. Prior to seven years at J&J, Mark spent 17 years at GlaxoSmithKline in both London and Philadelphia, including as Head of Global Operations, Employee Health Management.
Mark received his MB ChB, Bachelor of Medicine and Bachelor of Surgery at Manchester University in the UK. He is a Fellow of both the American College of Occupational & Environmental Medicine, and the Faculty of Occupational Medicine, London.
with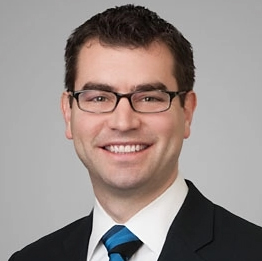 Nathaniel M. Glasser
Member of the Firm
Epstein Becker Green
As the workforce rapidly changes, companies seeking to resolve employee concerns while also complying with employment laws turn to Nathaniel Glasser, an astute workforce compliance counselor with a litigator's mind and experience. His relatable and practical approach has made him a highly sought-after advisor to businesses adjusting to today's greatest challenges, including COVID-19, artificial intelligence (AI), and cannabis and drug testing.
Nathaniel co-leads Epstein Becker Green's COVID-19 Compliance practice group and has worked with a variety of clients to address the changing workplace during the pandemic. As a co-leader of the firm's AI practice group, he advises clients on how to maximize the benefits of AI in recruitment and selection while minimizing potential risks.
Whether he's addressing discrimination and retaliation claims, wage-and-hour concerns, whistleblower complaints, or trade secret and employee mobility issues, Nathaniel handles the situation with a sensitivity to its impact on his clients' business operations and the individuals involved. He also provides workforce compliance counseling, handles employment-related litigation, conducts internal investigations, and performs employment-related due diligence in advance of company transactions.
Companies in the health care, telecommunications, financial and professional services, retail, and hospitality industries regularly call on Nathaniel to manage all facets of the employment relationship within their workforces. An avid runner, who has raced in over a dozen marathons and has taken up ultra running during the COVID-19 pandemic, Nathaniel helps clients take practical steps that lead to a successful future.
Following law school, Nathaniel was a clerk for the Hon. William G. Bassler of the U.S. District Court for the District of New Jersey (2004 to 2005).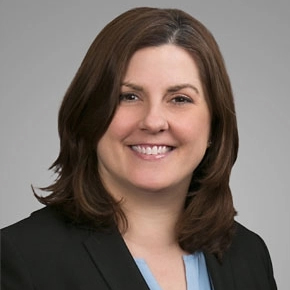 Jennifer Barna
Senior Counsel
Epstein Becker Green
JENNIFER STEFANICK BARNA is a Senior Counsel in the Employment, Labor & Workforce Management and Litigation practices, in the firm's Newark office. Her practice focuses on civil litigation and corporate counseling in the areas of employment law and complex commercial matters. Ms. Barna represents businesses in a broad spectrum of industries, including commercial real estate, financial services, health care, and retail.
Ms. Barna's experience includes:
Representing employers in state and federal courts and before administrative agencies and arbitration tribunals on a wide range of issues involving harassment, discrimination, retaliation, breach of employment contracts, wage and hour compliance, tort claims, and restrictive covenants
Representing businesses in various sectors in diverse and complex commercial litigation matters
Counseling employers on workplace and employment law issues, such as discipline and termination, workplace accommodations, FMLA and similar state law leave issues, wage and hour compliance, and internal investigations
Representing retailers, hotels, and other hospitality-related businesses in public accommodation matters, including ADA accessibility and retaliation litigations
Conducting internal investigations on behalf of management on such issues as discrimination and sexual harassment
Conducting workplace training seminars for employers, including managers and non-supervisory personnel
Drafting employment policies and procedures as well as employee handbooks and manuals
While at law school, Ms. Barna was an Associate Editor of the Dickinson Law Review.