Conference, NEBGH Members only
Managing Specialty Pharmacy Costs
NEBGH Members – HR/Benefits Team Members: 8:00 AM arrival | All Other NEBGH Members: 9:30 AM arrival
This is a NEBGH Members only event. If you are interested in attending and not a member, please contact Jen at jfucci@nebgh.org
Specialty pharmacy often comprises 50-80% of your total drug spend. Cost for this important component of health benefits is clearly an issue, and how to manage it is a big challenge. Don't miss this event!
Hear about the big concerns employers have managing specialty pharmacy
Learn key strategies and best practices from your peers to ensure transparency and accountability
Gain better insight into industry trends
Identify solutions for managing specialty drug costs and outcomes
Speakers
Michael Jacobs, RPh
Area Vice President
Gallagher
Mr. Jacobs has three decades of experience in the pharmaceutical and healthcare industries, which includes positions with a pharmaceutical manufacturer, the managed care industry, PBM executive and health care consultant. He has perspectives from a variety of vantage points including Government programs, benefit design, budgeting and compliance efforts for payers ranging from 500 covered lives to groups in excess of 1,000,000 covered lives. He has performed pharmacy and clinical consulting for commercial, Taft-Hartley, Managed Care and government programs, and has managed vendor relationships during the selection, implementation and account management phases of client engagements. Mr. Jacobs graduated from Wayne State University as a Pharmacist and is considered a thought leader in the industry, with over 100 publications and presentations to his credit, including national association meetings and peer reviewed journals.
Prior to joining Gallagher, Michael was a Sr. Director Payer Relations at Walmart and a National Clinical Practice Leader at a major Human Resource consulting firm. Michael also spent nearly a decade as an executive in the PBM space, and as a Manager of National Accounts at a major pharmaceutical manufacturer.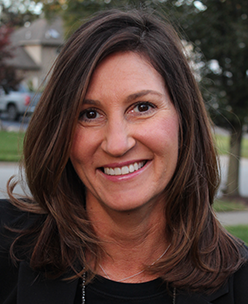 Michele Proscia
Director, Employee Benefits
Pfizer, Inc.
Michele is responsible for the strategic planning, design and operations for U.S. and Puerto Rico health and insurance benefits and policies for Pfizer. Michele manages efforts to ensure Pfizer's U.S. plans, programs and policies align to the Company's benefit philosophy and objectives, review benefit plan offerings, develop and operationalize solutions to manage health care and work/life offerings.
Michele has over 20 years of employee benefits experience. Prior to joining Pfizer, Michele held various positions in finance and benefits and compensation at both Home Box Office and J.P. Morgan Chase (JPMC).
Michele resides in Northern New Jersey with her family.