Conference, NEBGH Members only
Managing Specialty Pharmacy Costs
NEBGH Members – HR/Benefits Team Members: 8:00 AM arrival | All Other NEBGH Members: 9:30 AM arrival
This is a NEBGH Members only event. If you are interested in attending and not a member, please contact Jen at jfucci@nebgh.org
Specialty pharmacy often comprises 50-80% of your total drug spend. Cost for this important component of health benefits is clearly an issue, and how to manage it is a big challenge. Don't miss this event!
Hear about the big concerns employers have managing specialty pharmacy
Learn key strategies and best practices from your peers to ensure transparency and accountability
Gain better insight into industry trends
Identify solutions for managing specialty drug costs and outcomes
Moderator
Michael Jacobs, RPh
Area Vice President
Solid Benefts Guidance, a divison of Gallagher
Mr. Jacobs has three decades of experience in the pharmaceutical and healthcare industries, which includes positions with a pharmaceutical manufacturer, the managed care industry, PBM executive and health care consultant. He has perspectives from a variety of vantage points including Government programs, benefit design, budgeting and compliance efforts for payers ranging from 500 covered lives to groups in excess of 1,000,000 covered lives. He has performed pharmacy and clinical consulting for commercial, Taft-Hartley, Managed Care and government programs, and has managed vendor relationships during the selection, implementation and account management phases of client engagements. Mr. Jacobs graduated from Wayne State University as a Pharmacist and is considered a thought leader in the industry, with over 100 publications and presentations to his credit, including national association meetings and peer reviewed journals.
Prior to joining Gallagher, Michael was a Sr. Director Payer Relations at Walmart and a National Clinical Practice Leader at a major Human Resource consulting firm. Michael also spent nearly a decade as an executive in the PBM space, and as a Manager of National Accounts at a major pharmaceutical manufacturer.
Speakers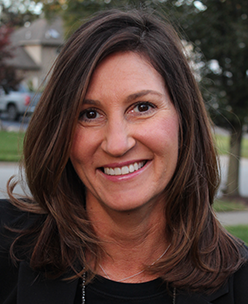 Michele Proscia
Director, Employee Benefits
Pfizer, Inc.
Michele is responsible for the strategic planning, design and operations for U.S. and Puerto Rico health and insurance benefits and policies for Pfizer. Michele manages efforts to ensure Pfizer's U.S. plans, programs and policies align to the Company's benefit philosophy and objectives, review benefit plan offerings, develop and operationalize solutions to manage health care and work/life offerings.
Michele has over 20 years of employee benefits experience. Prior to joining Pfizer, Michele held various positions in finance and benefits and compensation at both Home Box Office and J.P. Morgan Chase (JPMC).
Michele resides in Northern New Jersey with her family.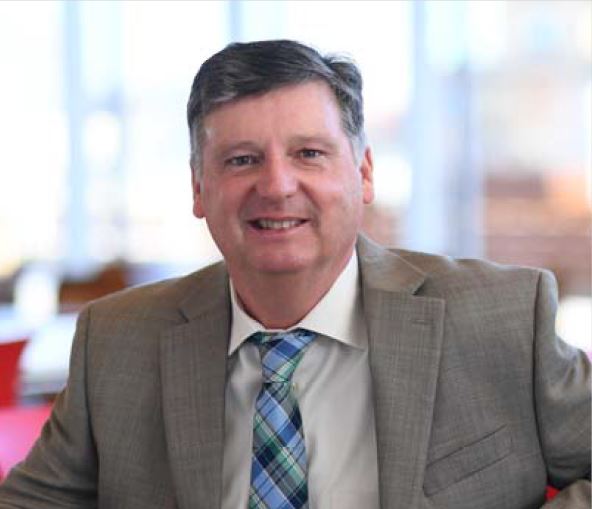 Andrew W. Gregg
Vice President, Health & Benefits
Prudential Financial Inc.
Andy Gregg is the vice president of Health & Benefits responsible for Prudential's healthcare and well-being benefit programs. He is accountable for the design and administration of the benefits programs which include health plan offerings, the cash balance pension plan, and the Prudential Employee Savings Plan. He oversees customer experience, communications and vendor management. In addition, he has oversight of the benefits offered outside the U.S. in accordance with all legal requirements of the benefits programs under ERISA, the DOL and the IRS.
Prior to joining Prudential, Gregg worked at Coopers & Lybrand where he earned his CPA. He has held several senior leadership positions in accounting, financial analysis in retirement and benefits programs and human resources benefits program design and management. Before that, Gregg was the senior director of benefits at Medco Health Solutions.
Gregg is currently the co-chair of the Employee Benefits Council Conference Board. He is a board member of the Health Transformation Alliance, and a client advisor on Alight's benefit administration council. Gregg also volunteers as the benefit advisor to the NJ Community Food Bank.
Gregg earned his bachelor's degree in accounting from the University of Connecticut.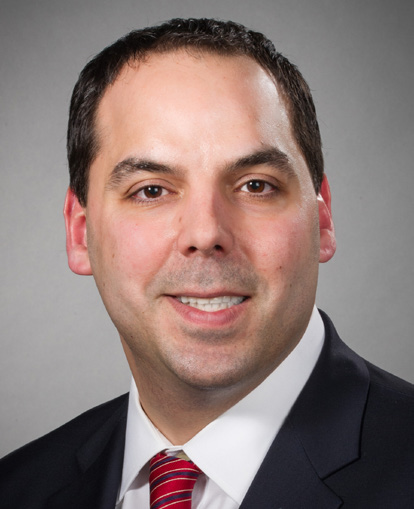 Onisis Stefas, PharmD
Vice President and Chief Pharmacy Officer
Northwell Health
As vice president and chief pharmacy officer, Onisis Stefas, PharmD, leads Northwell Health's Pharmacy Service Line. He develops the strategy and directs the implementation of programs, policies and procedures designed to integrate the health system's pharmacy services. He also oversees the management, financial operations and development of Northwell's central pharmacy and for-profit subsidiary Vivo Health, which includes PBM, specialty, mail order, retail and pharmacy consulting services.
Dr. Stefas joined Northwell Health in 2010 as director of pharmacy and clinical services at Long Island Jewish Forest Hills. He then assumed roles with progressive responsibilities, such as director of pharmacy for Vivo Health, senior director of pharmacy for North Shore University Hospital and vice president of pharmacy operations for the health system.
Prior to joining Northwell, Dr. Stefas held numerous leadership positions at Fortune 500 companies, including CVS Caremark and the Target Corporation.
After graduating from the Albany College of Pharmacy with a Doctor of Pharmacy in 2002, Dr. Stefas went on to receive his Master in Business Administration from Hofstra University in 2010. He is a clinical assistant professor of pharmacy practice at St. John's University, and holds a position on its Advisory Board.
Dr. Stefas is involved in several professional affiliations, including the American Society of Health System Pharmacists, New York State Council of Health System Pharmacists and the Long Island Society of Health System Pharmacists.