NEBGH Members only, Webinar
Mental Health and Racism: What Employers Need to Know
COVID-19 has hit BIPOC (Black, Indigenous, People of Color) communities especially hard. The murders of George Floyd, Ahmaud Arbery and Breonna Taylor have thrown into stark relief the systemic racism that exists in all corners of society. Individuals of color have suffered from the trauma and daily indignities of racism every day of their lives – including at work. As we confront the mental health impacts of these challenging times, how can we best support our colleagues of color?
Join Dr. Karinn Glover for this special presentation.
Featured Speaker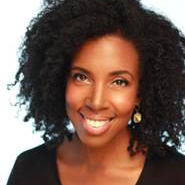 Karinn A. Glover, MD, MPH
Attending Psychiatrist, Adult Outpatient Department
Moses Division of Montefiore Health System
Born in the Bronx and raised in White Plains, New York, Dr. Glover has spent the greater part of her adult life following her interests in science, health and improving life for the underserved.
After graduating from Howard University with a BA in History, Dr. Glover worked at Essence Magazine and then as an Account Executive for Verizon. She followed her curiosity about medicine and ultimately attended SUNY Downstate College of Medicine and obtained a Master of Public Health from Columbia University's Mailman School of Public Health via the highly competitive Macy Scholars Program.
Currently Assistant Professor of Psychiatry at the Albert Einstein College of Medicine, Dr. Glover teaches psychopharmacology and aspects of psychotherapy to Internal Medicine and Family Medicine residents. She is the Director of Adult Behavioral Health for Montefiore Medical Group. In this position, she guides a system-wide collaborative care based program and provides direct psychiatric care to medically and psychosocially complex patients at a primary care site in the Bronx. Dr. Glover has authored a peer-reviewed article on mental disorders in primary care, contributed to a textbook on psychiatric treatment in primary care and has extensive experience in psychopharmacology and substance abuse treatment.
Dr. Glover has also contributed to various media outlets on a range of topics related to mental health and wellness. She uses mindfulness-based techniques in both her psychiatry practice as well as her career coaching for women and professionals of color.