Laurel Pickering, MPH
President & CEO
laurel@nebgh.org
(212) 252-7440, Ext. 224

Candice Sherman
Chief Operating Officer
csherman@nebgh.org
(212) 252-7440, Ext. 234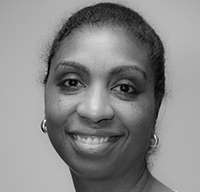 Janaera J. Gaston, MPA
Director, Programs
jgaston@nebgh.org
(212) 252-7440, Ext. 225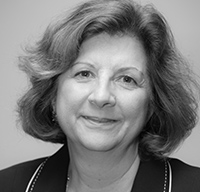 Kathy Sakraida
Director, Quality Initiatives
ksakraida@nebgh.org
(212) 252-7440, Ext. 222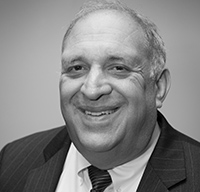 Jerry Volk, MA
Director, Development and Membership
jerry@nebgh.org
(212) 252-7440, Ext. 228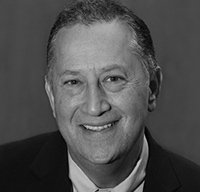 Jeremy Nobel, MD, MPH
Medical Director
jnobel@nebgh.org
(212) 252-7440, Ext. 221

Adria Subbiondo
Manager, Marketing and
Event Administration
adria@nebgh.org
(212) 252-7440, Ext. 223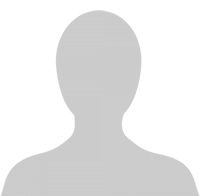 Ilene Propper, MBA, MS
Director, Finance
ipropper@nebgh.org
(212) 252-7440, Ext. 226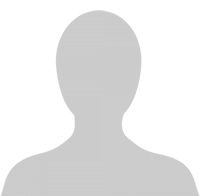 Amy Stangler
Senior Project Director
astangler@nebgh.org
(212) 252-7440, Ext. 202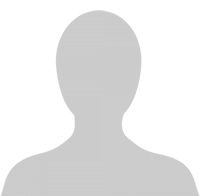 Jeanette Fuente
Director, Programming, NEBGH New Jersey
jfuente@nebgh.org

Emily Sasser, MPH
Associate, Solutions Center
esasser@nebgh.org
(212) 252-7440, Ext. 227

Lauren Danzig, MSW
Membership Manager
ldanzig@nebgh.org
(212) 252-7440, Ext. 229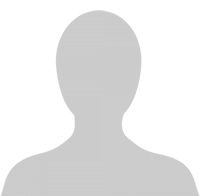 Diane Engel
Administrative Assistant
dengel@nebgh.org
(212) 252-7440, Ext. 200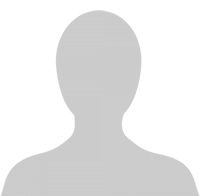 Ashley Dorime, MPH
Associate Project Manager, Advanced Primary Care Initiative
adorime@nebgh.org
(212) 252-7440, Ext. 238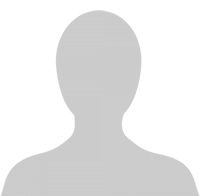 Debra Bernstein
Membership Specialist
dbernstein@nebgh.org
(973) 699-6172
Laurel Pickering, MPH
President & CEO
Laurel Pickering is a leader and visionary, devoted to transforming healthcare at both regional and national levels. As President & CEO of Northeast Business Group on Health (NEBGH), Ms. Pickering has built an employer-led coalition of healthcare leaders and other stakeholders with the mission of empowering members to drive excellence and value in healthcare and the patient experience. NEBGH currently has 170 members comprised of national and global self-insured employers based in New York, New Jersey, Connecticut and Massachusetts; plus national health plans, major consulting organizations, regional hospital systems and other key stakeholders.
Under Ms. Pickering's leadership, NEBGH has become one of the most active and influential healthcare-focused business coalitions in the country, focused on moving toward a value-based delivery system. NEBGH delivers educational and training programs for benefits executives, user groups designed to help them improve health plan and PBM performance, and guidance on private exchanges via the Private Exchange Evaluation Collaborative (PEEC), of which Ms. Pickering is a founder.
Multi-payer efforts initiated by NEBGH include reducing unnecessary hospital readmissions, piloting an integrated approach to behavioral health in primary care in NYC, and developing innovative solutions to obesity, diabetes and other workplace health concerns through NEBGH's Solutions Center. Based on these efforts, NEBGH has been enlisted by New York State's Department of Health to play a key role in promoting a new advanced primary care model funded by a federal State Innovation Model (SIM) grant.
On the national level, Ms. Pickering is Chair of the Board of Directors of The Leapfrog Group, and serves on the Board of National Quality Forum (NQF) and National Business Coalition on Health (NBCH). Regionally, she is Chair of the Board of Directors of the NEBGH subsidiary HealthPass, a health insurance exchange for small businesses.
Ms. Pickering received her BA in Anthropology from SUNY Albany and MPH from Emory University.
Candice Sherman
Chief Operating Officer
Candice Sherman is a nonprofit and business leader who has created and successfully implemented strategies, operating plans and communications – all focused on growth — across a range of organizations. Her skills include conceptualizing new products, strategic planning, organizational management, program efficiency and building winning teams.
Just prior to joining NEBGH as Chief Operating Officer in 2013, Candice was Chief Operating Officer for St. John's Well Child and Family Center, a network of ten federally-qualified community health clinics in South Los Angeles providing 200,000 patient visits annually. She led an organizational re-engineering involving 270 staff members to expand capacity, increase efficiency and improve patient outcomes.
Before joining St. John's, Candice created and launched a successful new social media and publishing business for financial services advisory firm TABB Group. Candice's corporate experience includes turning around major business units in the role of Vice President and General Manager for both Dun & Bradstreet and, prior to that, Thomson Financial (now Thomson Reuters), where she spent six years. She later served as Chief Operating Officer for technology start-up Root Markets and Internet marketer Oriel Wines. She has provided strategic and fundraising assistance to nonprofits including The Sarasota Ballet, Racing Dog Rescue Project and the Community Foundation of Sarasota County.
Janaera J. Gaston, MPA
Director, Programs
Ms. Gastón manages NEBGH's educational arm and all related strategic partnerships. She staffs the organization's Health Benefits Advisory Group, Eldercare Task Force and the Total Health Management Pharmacy Purchasing Coalition.
Prior to joining NEBGH, Ms. Gastón was the acting director of development for the Myasthenia Gravis Foundation of Greater New York. She has also worked for two New York City public hospitals as the special assistant to the deputy chief financial officer at Coler-Goldwater Memorial Hospital and as a human resources manager at Kings County Hospital Center.
Ms. Gastón has represented NEBGH on advisory boards and guest lectured at local colleges presenting the employers' role in health care. She has served on several local not-for-profit boards.
She received her B.A. from Syracuse University and her M.P.A. from the City University
of New York, Baruch College of Public Affairs.
Kathy Sakraida
Director, Quality Initiatives
Kathy Sakraida is the Director of Quality Initiatives for Northeast Business Group on Health (NEBGH).
Ms. Sakraida is responsible for NEBGH's quality initiatives, which are focused on improving the health care system. She leads the health plan performance evaluations, employer user groups, and project manager of a depression screening and management initiative called One Voice. She also manages the Leapfrog Hospital survey for the metro-New York City area and the State of Connecticut.
Prior to joining NEBGH, Ms. Sakraida worked for a Health IT company as its Vice President, Consumer Solutions. As the lead Project manager, she was responsible for the development of a Consumer-Directed Healthcare solution. She also led employee benefit departments for fortune 50 organizations.
She received her B.A. from SUNY New Paltz and is pursuing a quality certification.
Jeremy Nobel, MD, MPH
Medical Director
Dr. Nobel is the Medical Director at the Northeast Business Group on Health, directing its Solutions Center and working with large self-insured employers, health plans and health systems to address major health issues like obesity, diabetes, chronic pain and cancer. The goal of the Center's work is to develop innovative approaches to managing these challenging conditions, as well as identify patient engagement models and care models and the value-oriented payment models that can sustain them.
Dr. Nobel is a long time innovator and researcher on the public health aspects of information technology and medical care, focusing on the design and evaluation of improved healthcare management systems that maximize cost-effectiveness, quality and patient experience. In addition to his work at NEBGH, Dr. Nobel is an Instructor in the Department of Global Health and Social Medicine at Harvard Medical School and serves on the Faculty for the Center for Primary Care. He is Board Certified in both Internal Medicine and Preventive Medicine, with dual Master's Degrees in Public Health and Epidemiology from the Harvard School of Public Health. He graduated magna cum laude from Princeton University.
Emily Sasser, MPH
Associate, Solutions Center
Emily is an Associate on the Solutions Center team at Northeast Business Group on Health, excited to understand and develop new approaches for today's most common health problems. Immediately before joining NEBGH, Emily was a Tevel Fellow in Nepal for community women's health issues. Emily has interned for employer coalitions and partnerships, including NEBGH, throughout her academic career before graduating from the University of Florida with a Masters of Public Health and Bachelor of Arts in Political Science and Religion. She looks forward to working with healthcare purchasers and stakeholders to drive solutions.
Lauren Danzig, MSW
Membership Manager
Lauren is the Membership Manager at Northeast Business Group on Health, working on membership development, retention, and engagement. Before joining NEBGH, Lauren served as Development and Marketing Manager at Seattle Jewish Community School. Lauren graduated from Columbia University with a Master of Science in Social Work Administration and from the University of Chicago with a Bachelor of Arts in Gender Studies and Psychology. She is thrilled to contribute to NEBGH's efforts to improve value and quality in the healthcare system nationwide.