Education and Training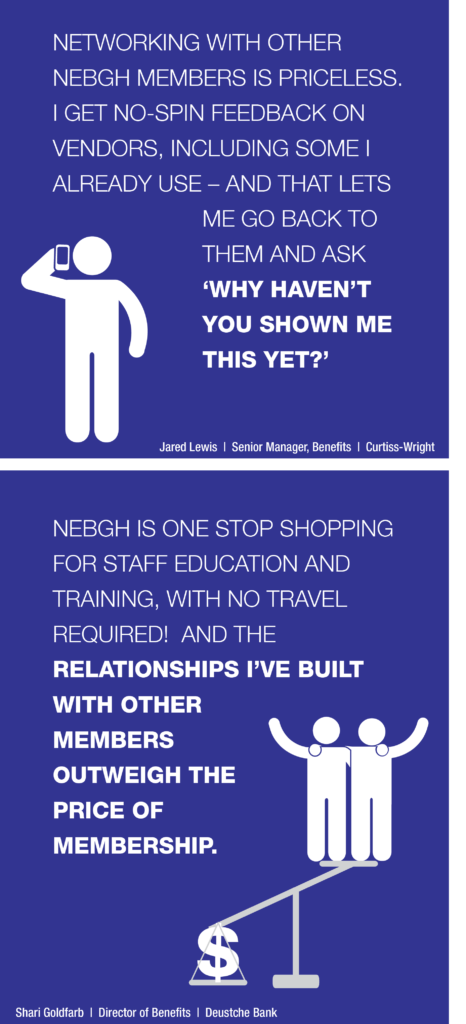 Our programs save members tens of thousands of dollars on expensive training and consulting engagements each year.  And because they're local, you save on travel costs too!
We run more than 50 top-quality programs annually, FREE to all HR and benefits professionals from member organizations.

Programs are FREE to member HR and benefits professionals
Save tens of thousands of dollars on training and consulting
Save on travel costs
Nationally-recognized experts and employers
Specialty pharma, mental health and substance abuse, fertility/maternity, ACOs, high-performing networks and more……
Webinars on ACA, regulatory issues and emerging health risks
Monthly newsletter and members-only alerts
And don't miss our monthly member newsletter and periodic members-only alerts.  We save you time by reading countless studies and reports so you don't have to!
Are you a senior benefits professional at the VP level or above?  Contact us HERE to learn about our exclusive programming and networking sessions just for you.