NEBGH Members only, Webinar
Find Quality Treatment for Substance Misuse
This event is for NEBGH Members Only. If you are interested in attending and not a member, contact Elizabeth Merrill.
---
Learn more about the latest on addiction treatment and recovery support.
Speakers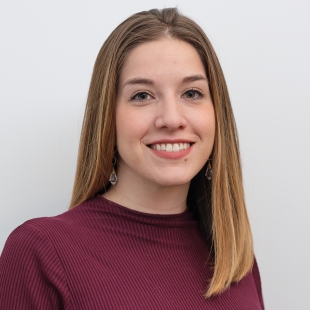 Shannon Biello
Vice President of Treatment Quality & Strategy
ATLAS
Shannon Biello is the Vice President of Treatment Quality & Strategy for Shatterproof's ATLAS team. She coordinates the development of the quality measurement website, data collection and management, evaluation of this quality measurement system, and development of a plan for continued implementation and expansion.
Shannon is committed to implementing systems-level changes in behavioral health to drive sustainable and responsive improvements to existing programs and policies, particularly those related to addiction treatment. Before joining Shatterproof, Shannon worked as a public health professional for various research and practice projects, including telehealth programs for Veterans and their caregivers at the Atlanta VA and Project Healthy Moms, a maternal mental health program at Mental Health America of Georgia.
Most recently, she was an Evaluation Fellow at Centers for Disease Control and Prevention (CDC), where she led evaluation projects for a national sexual violence prevention program and a youth violence prevention program to monitor progress, generate program recommendations, and drive strategic improvements. While at CDC, Shannon also designed technical assistance resources to guide accurate completion of annual data collection tools and translated violence prevention program impact into numerous data visualizations and reports for stakeholders, leadership, and at national conferences.
Shannon received her Bachelor of Science in Biochemistry and a major in English Literature from the University of Richmond and her Master of Public Health from Emory University, concentrating in behavioral sciences and public mental health.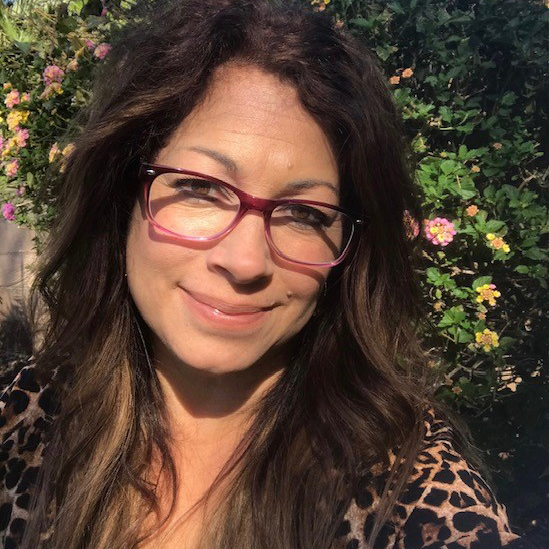 Heather Lober - Heather Lober
Vice President of State Engagement
ATLAS
Heather Lober is the Vice President of State Engagement for ATLAS® (Addiction Treatment Locator, Assessment, and Standards Platform). ATLAS is a lifesaving, free to the public, confidential, platform to help individuals and loved ones) find and compare high quality substance use treatment facilities. ATLAS is currently available in 10 states and will launch in 4 more throughout 2023. Heather leads the state engagement efforts to bring this life-saving tool to even more states and to make ATLAS the go-to tool for everyone who is seeking treatment.
Heather is a Marriage and Family Therapist with more than 25 years in the behavioral health field. For most of her career, she worked in behavioral health managed care with responsibilities including oversight of utilization management, call center management, clinical training, and national scale projects aimed at helping ensure patients get evidence-based care for mental health and substance use concerns. She is passionate about helping people gain access to individualized care. She has also done direct care in multiple levels of care (outpatient, inpatient hospital, residential, and jails).
Heather has her Bachelors in Family Social Science from the University of Minnesota and her Masters in Marriage and Family Therapy from Arizona State University. She is EMDR trained and maintains a private practice where she specializes in helping families going through high-conflict divorce including parent-child reunification.
A Wisconsin native, she resides in Arizona with her greatest blessings: her husband, children, stepchildren and new grandbaby.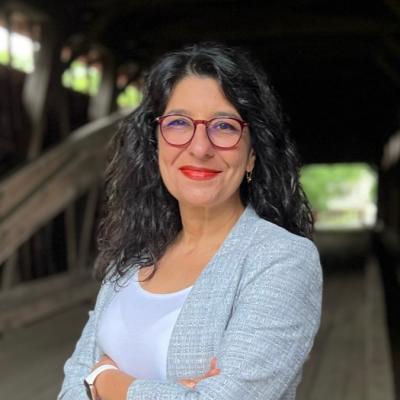 BK McDonough
Director of State Engagement
ATLAS
BK brings a history of working in policy and advocacy, and deep knowledge of substance use disorders and treatment. Prior to joining Shatterproof, she worked in addiction prevention and education, post-treatment recovery support, advocacy and funding. BK joins the ATLAS team with a wealth of experience working to elevate the field and increase equitable access to substance use disorder treatment on both the state and national levels.
BK is a tireless advocate for people in need of addiction treatment and the providers that offer quality, evidence-based behavioral healthcare. She served as key contributor of the Patient Protection and Treatment Ethics Act model state drug law. BK is a resource and partner for treatment providers, advocacy groups, legislators and agencies wanting to find solutions to the ongoing addiction crisis in America.
She is passionate about transforming standards of care, measurable outcomes, and helping families make informed decisions to find the most appropriate treatment available. She is committed to Shatterproof's mission to change the healthcare system so people suffering from substance use disorder have access to quality treatment that's based on science — just like treatment for any other disease.
BK thrives as an agent of change and believes in "walking the walk." In 2017, BK completed the Gobi March Ultramarathon (250 km) to help raise awareness and funding for treatment. She holds an MBA with a focus on entrepreneurship. BK is a person in long-term recovery, based in Pennsylvania and living contentedly with her family.